Discussion Starter
·
#1
·
I was able to take a few photos of the Karma innards when I was at the dealer last week. This first photo shows the underside with the belly pan removed. I was impressed by how clean and tidy everything is. Note the housing for the motors, the batteries running down the center and the orange high voltage cables that travel from the batteries to the inverters.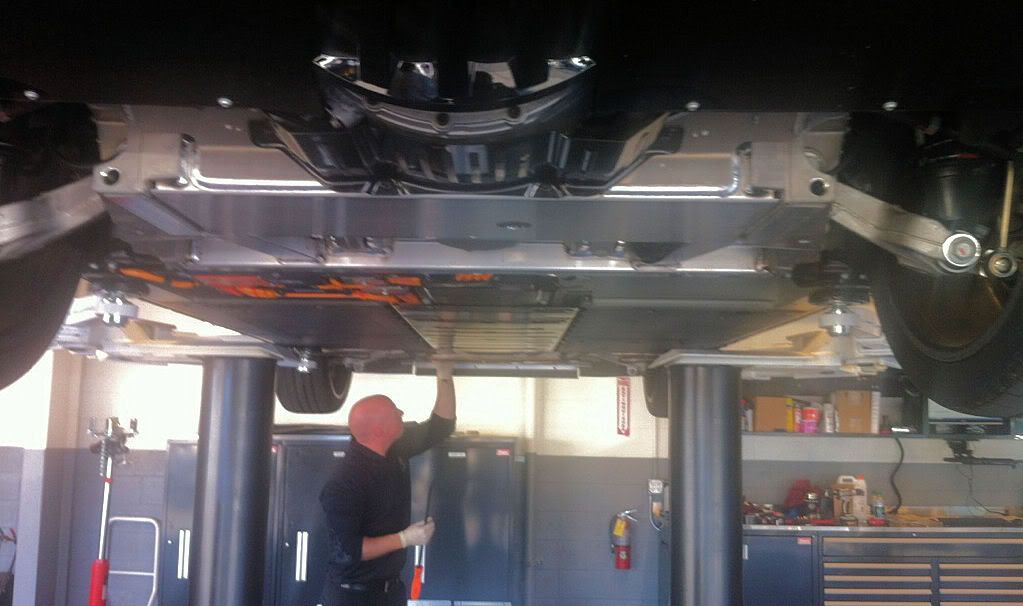 Here is a closeup view of the high voltage cabling:
Finally, a look at the inverters, which are located between the rear seat and the trunk area. There is one inverter for each electric motor. The gas tank sits below the bracket that mounts the inverters. I believe the braided black hoses going to each inverter are for coolant.