Discussion Starter
·
#1
·
From the Orange County Business Journal.....
Fisker Not Quite Done, Moves to Costa Mesa
AUTOS: Luxury brand draws competing bids, BK auction nears
Kari Hamanaka
Saturday, January 18, 2014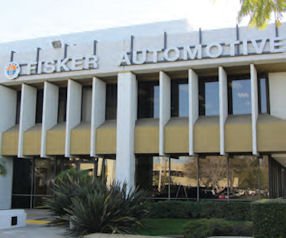 3080 Airway: documents show automaker has leased 78,738 square feet
Fisker Automotive Inc. has begun to quietly move its remaining operations from Anaheim to a Costa Mesa office building at the edge of John Wayne Airport.
The luxury hybrid automaker, which is set to be auctioned off in what's shaping up to be a bidding war, inked a three-year lease for 78,738 square feet, according to CoStar Realty Information Inc.'s property listings database.
A spokesperson for Fisker at public relations firm Sitrick & Co. in Los Angeles said she had no information on the company's lease in Costa Mesa or an Irvine office that's was listed as a contact address on its website. The spokesperson also said she had no information on the current activities of the company's employees.
A security guard outside the office last week said no executive was available on-site to answer questions related to the company's move.
Two Fisker vehicles sat covered in the lobby of the office on Airway Avenue, while about 20 of what looked to be its Karma sedans were parked in the lot at the rear of the office park.
The Karma is Fisker's sole model on the market. Production of the luxury vehicle, which was priced at about $100,000, stopped in late 2012 in a move attributed to a battery shortage resulting from the bankruptcy of its supplier, A123 Systems Inc.
Fisker, founded in 2007, had a series of setbacks leading up to that point, including a delayed launch of the Karma followed by lackluster sales and the suspension of its loan from the Department of Energy.
The company also saw steady turnover of high-ranking officials, including cofounder Henrik Fisker. The activity capped off with a round of layoffs in April that trimmed the company's workforce by about 160.
Court documents say Fisker has 21 workers, and the company's spokesperson said its highest-ranking official is Chief Restructuring Officer Marc Beilinson.
Design, Engineering Work
A modest amount of design and engineering work continues despite Fisker's troubles, according to a source close to the company. Some workers in Costa Mesa are engaged in limited design work for other companies, the source said, mostly for Auburn Hills, Mich.-based automotive startup VL Automotive LLC, cofounded by industry veteran and former General Motors Vice Chair Bob Lutz.
VL unveiled its Destino hardtop convertible concept at the North American International Auto Show in Detroit last week. The Destino uses a redesigned Fisker Karma chassis and has a Chevrolet Corvette engine.
The convertible follows last year's unveiling of the Destino sedan, which has yet to be produced.
"We had hoped to be in retail production by now, but a five-month interruption was caused by the reorganization and restructuring of Fisker Automotive, which is a major supplier of some structural components and some body panels," VL cofounder Gilbert Villarreal said in a statement. "Pending resolution of the bankruptcy proceedings, we will continue to negotiate for those parts in tandem with development of VL Automotive's own fabricating operations which make front and rear facias, roofs, trunks and hoods."
VL said there's interest for its sedan globally.
"We have received hundreds of inquiries and orders from customers and dealers in the United States, Europe, the Middle East and Asia," Lutz said in a statement. "We have also been pleasantly surprised by the number of Fisker owners inquiring about conversions. Gilbert and I are preparing for that work, too."
VL Automotive is referred to as a "business partner" by Wanxiang America Corp. in Wanxiang's presentation to the Fisker creditors committee that was filed in court late last year.
Wanxiang, which bought A123 out of bankruptcy, recently said it was willing to pay $35 million for Fisker. And it outlined in its plan an expedited Karma relaunch, along with completion of work on a second Fisker vehicle model.
It's unclear how much work had been done on Fisker's next vehicle.
Fisker Surf
Original plans called for the Fisker Surf, a hatchback, to follow the Karma.
The Surf's "low-volume production" was originally slated to begin late last year, according to a document obtained by the Business Journal outlining the timing on future Fisker models.
The Surf would have been followed by the Sunset, a hardtop convertible, which the document showed would have started production sometime in late 2017.
Those plans were later scrapped when Fisker began chatting up its Atlantic, a smaller car with a lower price tag than the Karma.
Wanxiang said in the presentation that it intended to relaunch the Karma with production in Finland, but eventually move it to VL's 160,000-square-foot manufacturing facility in Michigan.
It also outlined a strategy of low-volume Karma production until market demand justified an increase in production.
Wanxiang estimates it can sell more than 1,000 Karmas and Destinos combined in the U.S. in the first 18 months of production.
Wanxiang's bid will go up against Hybrid Tech Holdings LLC—affiliated with Hong Kong billionaire Richard Li—which last week said it would offer $55 million for Fisker. The company also filed a motion last week for an immediate appeal of the ruling that allowed for the auction. Hybrid, like Wanxiang, would like to relaunch Fisker but with production in Delaware.
Its parent, Hybrid Technology LLC, became Fisker's senior secured lender when it paid $25 million for its DOE loan last year. n